chipmunks pre-school
CHIPMUNKS IS THE PRE-SCHOOL PROVISION FOR THE RISSINGTON SCHOOL
Chipmunks Pre-School is situated within a brand new purpose-built building within the grounds of the Upper Rissington site. We take children from the term after their third birthday, when all children receive 15 hours government funding. Some parents may also be eligible to access additional funding for 30 hours of provision (click here for details). Please note that although the school is able to advise and support on funding, it is the parent's responsibility to arrange 30 hour funding. Morning, afternoon and whole day sessions are offered, and many children enjoy the opportunity to join the rest of the school for a nutritious lunch. Further information about admission is available in our

Early Years Admissions Policy.
The Pre-School is very popular, so we do recommend that you register an interest early if you are considering enrolling your child.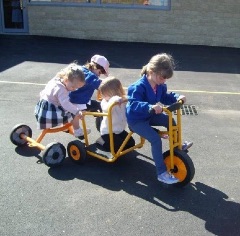 Important Chipmunks forms and policies:
Chipmunks Pre-School Booking Form
Chipmunks Outdoor Shoes Policy
Chipmunks Positive Behaviour Policy
Chipmunks Toileting Needs Policy
Chipmunks Uncollected Child Policy
Chipmunks Mobile Phones & Cameras
Chipmunks Early Years Admissions Policy
Chipmunks Missing Child Policy
Chipmunks Looked After Children Policy
{SECTION_MENU}